Doll Clothing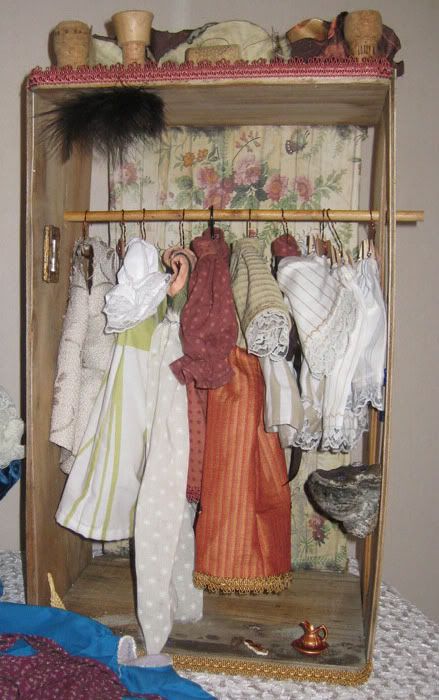 Most of the doll clothing I make is historically inspired but I also sew pure fantasy ensembles. At the moment I mainly sew for 16 inch (40 cm) Ball-jointed dolls as well as 18 inch porcelain dolls but, if your doll is slightly larger or smaller than these sizes, I can adjust my patterns accordingly. However, I craft my patterns myself and therefore own the copyrights. A few items are felted from merino wool as well as including other types of fiber in the felt. Mostly I use woven fabrics, however, since they are easier than knits to manipulate on a small scale.
Steampunk Doll Clothing
OBS! My dolls are not for sale! They are my models so you can see how the clothing looks "for real!" Please click on the thumbnails for larger images.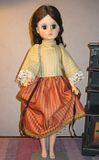 This ensemble consists of a long-sleeved dress with adjustable skirt-lifters and 1 pair of bloomers (your choice).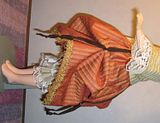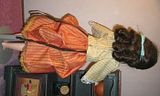 This ensemble costs 35 USD and there is a 6 USD postage and handling fee.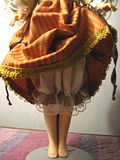 Here you can see the bloomers peeking out. Or, if you wish, you can chose a different pair of bloomers to go with this outfit.